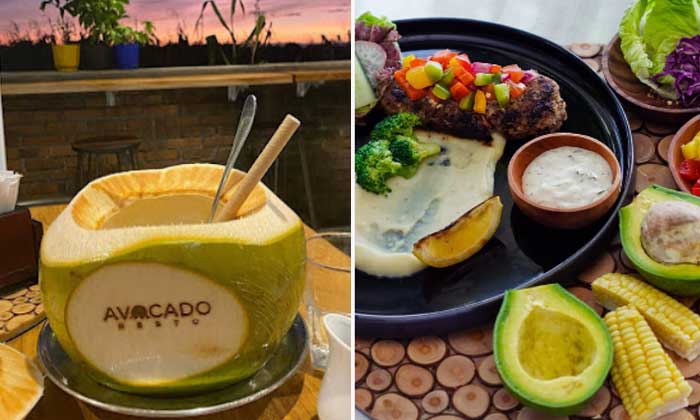 Bali, known for its stunning landscapes, vibrant culture, and exquisite cuisine, is a haven for food enthusiasts from around the world. Tucked away in the charming town of Medewi, amidst the lush greenery and tranquil beauty of Kabupaten Jembrana, lies Avocado Resto—a culinary gem that promises a delightful gastronomic experience. With its enchanting ambiance, delectable dishes, and warm hospitality, Avocado Resto is a medewi restaurant that has earned a reputation as a must-visit place for both locals and tourists alike.
Avocado Resto, A Culinary Haven in Bali's Paradise
Opening its doors from Monday to Sunday, Avocado Resto welcomes guests from 7:00 am to 10:00 pm. Whether you're in the mood for a hearty breakfast, a leisurely lunch, or a romantic dinner, this establishment caters to all culinary preferences throughout the day. Its strategic location on Jl. Widuri Simpang Tiga makes it easily accessible, ensuring that visitors can enjoy a sumptuous meal without any hassle.
The menu at Avocado Resto showcases a tantalizing fusion of international and local flavors, expertly crafted by a team of talented chefs. Drawing inspiration from Bali's rich culinary heritage, the restaurant sources fresh, locally-sourced ingredients to create dishes that celebrate the island's diverse culture. From traditional Balinese delicacies to international favorites with a unique twist, Avocado Resto offers a wide array of options to satisfy every palate.
Breakfast at Avocado Resto is a delightful affair. The menu features an assortment of mouthwatering choices, ranging from classic favorites such as Eggs Benedict and Pancakes to traditional Balinese breakfast staples like Nasi Goreng and Bubur Ayam. Every dish is prepared with meticulous attention to detail, ensuring a perfect start to your day.
For lunch and dinner, Avocado Resto offers an extensive selection of appetizers, soups, salads, main courses, and desserts. Whether you're craving a light and refreshing salad, a succulent steak, or a flavorsome seafood dish, the menu caters to a wide range of preferences. Notable dishes include the Avocado Salad, a vibrant combination of fresh greens, ripe avocados, cherry tomatoes, and tangy dressing, and the Grilled Mahi-Mahi, a perfectly cooked fish fillet infused with aromatic herbs and served with a side of buttery mashed potatoes.
To complement the dining experience, Avocado Resto boasts an impressive drink menu. From freshly squeezed juices and tropical cocktails to aromatic coffees and herbal teas, there's a beverage to suit every taste. The restaurant takes pride in its commitment to using locally-sourced ingredients and supporting Bali's vibrant agricultural industry.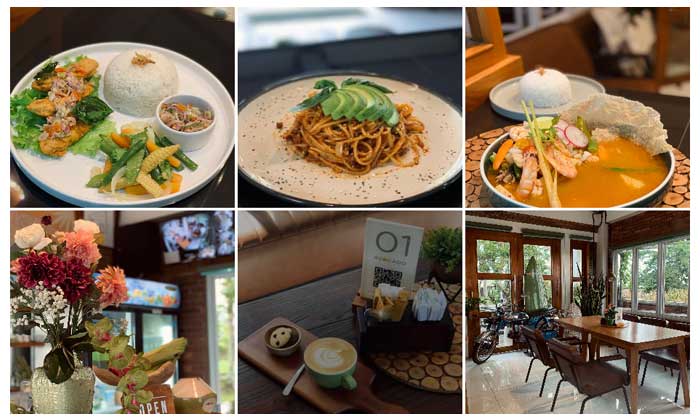 The ambiance at Avocado Resto is as captivating as its culinary offerings. The restaurant features an elegant and contemporary design, blending seamlessly with the surrounding natural beauty. The open-air seating area allows guests to enjoy their meals while savoring the gentle breeze and breathtaking views. Whether you choose to dine inside or opt for an alfresco experience, Avocado Resto provides a serene and inviting atmosphere that enhances the overall dining experience.
The staff at Avocado Resto is renowned for their warm hospitality and impeccable service. The team is dedicated to ensuring that every guest feels welcome and attended to throughout their visit. Whether you're seeking recommendations from the menu or have specific dietary requirements, the attentive staff is always on hand to assist and accommodate your needs.
Avocado Resto's commitment to sustainability is another aspect that sets it apart. The restaurant strives to minimize its ecological footprint by implementing eco-friendly practices such as using biodegradable packaging, recycling waste, and supporting local farmers and suppliers who practice sustainable farming methods. By prioritizing environmental consciousness, Avocado Resto aims to contribute to a greener and more sustainable Bali.
In conclusion, Avocado Resto is a culinary haven nestled in the heart of Bali's Medewi. With its delectable fusion of international and local flavors, enchanting ambiance, and impeccable service, this restaurant offers a truly memorable dining experience. Whether you're a food enthusiast exploring Bali's culinary scene or a traveler seeking a taste of authentic Balinese cuisine, a visit to Avocado Resto is sure to delight your senses. So, make a reservation, indulge in the culinary delights, and embark on a gastronomic journey like no other.
Avocado Resto
LOCATION
Jl. Widuri Simpang Tiga, Medewi, Kabupaten Jembrana, Bali
OPENING HOURS
Monday – Sunday
00am till 10.00pm
PHONE / EMAIL
Avocado Resto official website: https://avocadoresto.com/
Avocado Resto: A Culinary Haven in Bali's Paradise