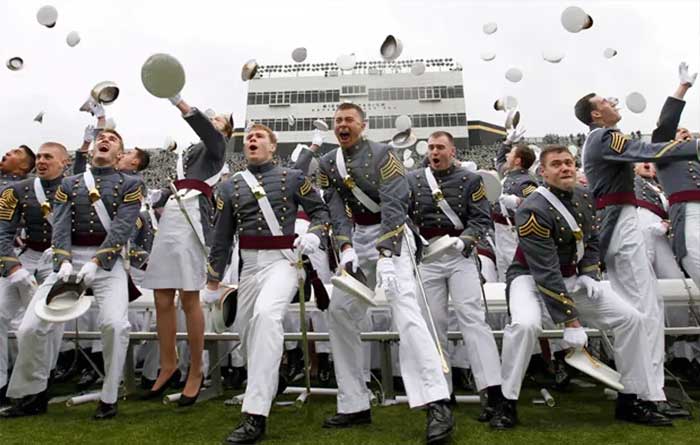 One of the many benefits that soldiers receive when they commit to military service is access to generous education benefits. The Montgomery G.I. Bill and the Post 9/11 G.I. Bill help thousands of active duty service members and veterans get the education they need to either advance their military careers or ease their transition into the civilian work force.
There are also some online institutions that cater to the needs of the military and help servicemembers make the most of their education benefits. These are often called "military-friendly schools" or online military colleges. You will find that these schools have a number of student service programs and procedures specifically targeting the needs of the military student.
These online military colleges commonly offer degree programs that can be completed entirely online and in an asynchronous format, which basically means that there are no set times that you must log in to your class. Flexibility in scheduling like this allows soldiers who want to earn a college degree to keep going to class even if they are deployed overseas and are in a completely different time zone.
Another common policy of online military colleges that is especially beneficial to service members is reasonable "leave of absence" rules. These rules allow soldiers who must go away on duty assignments in areas that may not have access to internet to miss class or take a leave of absence without being penalized. When they return, they can just pick up where they left off, saving them both time and money.
What degrees are best for military students?
There are many job roles within the military that encompass a wide variety of fields – from medicine to engineering to clerical – which means it can be difficult to say exactly which degrees are best for military students. Just like civilians, it is best to get a degree in something that you enjoy and that you think you will be successful in.
However, if you are looking to transition into civilian life and are not sure how your military qualifications fit into the current workforce, the process of choosing a degree might not be so straight forward. Luckily, there are tools online, as well as your base's transition assistance office, to help you navigate your career research.
In that research, you will probably notice that there are some degrees that seem as though they were made for service members. In fact, they could almost be "military degrees." Some of these are even online military degrees.
College programs offering associate's and bachelor's in topics like security, homeland security, intelligence, etc… are definitely examples of these online military degrees because these industries are known to seek out ex-military members in their recruitment efforts. The reason for this is that the job tasks and work skills in these fields are similar to and often overlap those of soldiers.
Interestingly, "military-friendly schools" and online military colleges have become aware of this and are increasingly offering quality online military degrees like those listed above. By doing so they are not only making it easier for veterans to gain the training they need to make it in the civilian job market, they are also offering the type of education that active duty soldiers can use to move up in the ranks.
Daniel Sommer
Dan Sommer works for Henley-Putnam University, a leading educational institution in the field of Strategic Security.
Online Military Colleges and Online Military Degrees