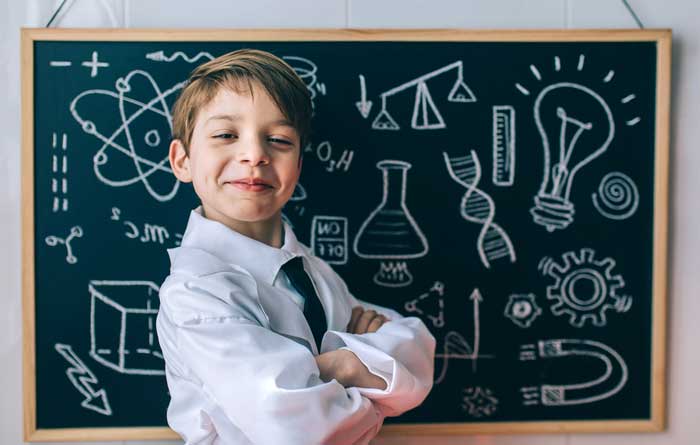 Public educational institutions are working with fewer resources than ever before. Important programs such as ones for extremely smart kids are being shoved aside as educational institutions are working furiously to keep test scores up. If your child is exceptionally bright, she might flourish with a program that's designed especially for her. Special gifted schools should be able to tailor programs especially for bright kids, but what else should you expect from them?
Schools For Gifted Kids Should Employ Excellent, Licensed Teachers
It's a given that schools for gifted kids need to have excellent teachers. A teacher needs to be able to get creative and plan lessons that will keep kids engaged and eager about learning. They also need to be able to tailor lessons for students who are able to grasp the material quickly and easily. Contrary to what many people might believe, smart students don't need more homework — they need different homework.
Before searching for gifted schools, ask the teachers what kind of assignments will be given out if a student masters the material before the others. The assignments should be creative and engaging, no matter what the subject.
Also ask whether the school requires teaching licenses for each of its teachers. Although it might seem like a ridiculous question, some smaller private institutes may not be accredited, which means the teachers don't need to be licensed.
An unaccredited institute isn't necessarily a bad thing, but it could mean your student has a more difficult time when it's time to apply to colleges and for scholarships. To save yourself that hassle, make sure the school is accredited with licensed teachers.
Gifted Schools Should Offer Unique Academic Experiences
Schools for gifted kids should offer more than just standard academic experiences such as classes in math, English, history and more. Instead of reading about the Civil War, some teachers in gifted schools might have students direct their own movie, or write an essay from the viewpoint of someone who lived in that time.
Civics teachers could have their students monitor the passage of a local bill or even have them write one of their own to solve a common problem in the community. Before selecting a school, ask what kind of projects students will be working on during the year.
Education Shouldn't Be One Size Fits All
Students who are exceptional in math might not have the same experience in language arts. If this is the case, make sure any school you choose has multiple levels of classes for students with differing abilities in different subjects. However, students should never be made to feel like they're less intelligent than anyone else just because they're in a class with a lower difficulty level. A school should celebrate kids of all abilities — in all subjects.
Finding the right place for your exceptional children shouldn't be terribly difficult, but it might take time to ensure that you're placing them in the right educational environment. Make sure to interview the school's principal or headmaster and take an extensive tour of the school and its grounds. Above all, follow your heart. If it's telling you that a school is the right spot for your child, it likely is.
What Should You Expect From Schools For Gifted Kids